About Wise Caregiving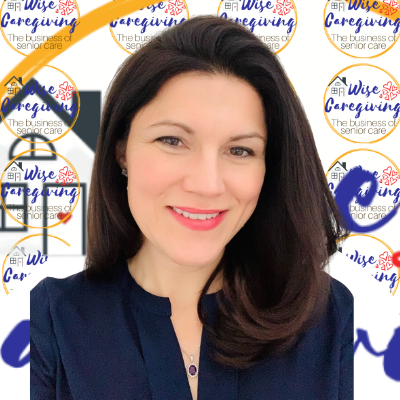 Wise Caregiving shop came about from direct from hands experience working in non-medical home care for seniors in private homes, and in all public and private care settings
From a very young age it had always been a dream to help seniors and improve the quality of their daily lives. With no formal training and a single mother of a young daughter I decided to start advertising non-medical respite services to seniors and their families in my local area. After persistent posting on free classified sites, and responses to job posts, one senior client quickly turned into 2 clients, and then my schedule filled up with 5 seniors within a two months period on a long term routine basis.
In 2011, I enjoyed operating my senior care business so much that it was a good time to take it to the next level and incorporate.
Wise Caregiving provides a platform and opportunity to share my industry knowledge and expertise in senior care. Each form in the shop was created and still in use from direct hands on experience in the field.
Besides creating content and digital products, I continue to work in person with senior clients, and do my very best to meet the needs of local seniors requiring non-medical home support. In my business I also works side by side with the primary caregivers in charge of senior clients care, health care professionals, and trustees to ensure the daily and long-term care needs are met.
I openly welcome you to the shop and hope that you will find what you need to start a senior care business, or to help you with an existing care business. Feel free to reach out directly anytime!