Why is a caregiver job description so important?

A caregiver job description provides detailed information about what is expected of the caregiver while on duty 
This caregiver job description template can be customized, and provide a clear picture of what the caregiver job expectations will be. The simple act of putting the job requirements in writing lends assurance and clarity for all parties involved. The information gathered in this form will also help to create ease in the first visit with the client. By having a few key information points the client will feel a lot more comfortable in this new situation. 
What are some of the non-medical caregiver services available to clients?
Caregivers can provide personalized care in client's home as well as public or private residences.
Outings accompanied by caregiver (restaurants, museums, library, movie, theater, ballet, opera, weddings, funerals,  festivals, religious services, scenic drive etc.)
Groceries (assistance in the grocery store; selection, carry bags)
Errands (pharmacy shopping, bank, etc.)
Appointments (Doctor, Optometrist, Dentist, Specialists, Hairdresser, Podiatrist, beauty salon & spa, etc.)
Housekeeping (keep house clean and tidy, laundry,  keep mail organized)
Bathing & Grooming (bath/shower, shaving, cleaning teeth/dentures, assistance with toilet/diapers etc.)
Meal Prep (Same day food prep or advanced prep)
Exercise (walk, bike, swim, bowl, golf range, garden etc.)
Pet Care

(daily walk, change litter, replenish food, water, organize grooming and Veterinary appointments).
Caregiver Job Description Template: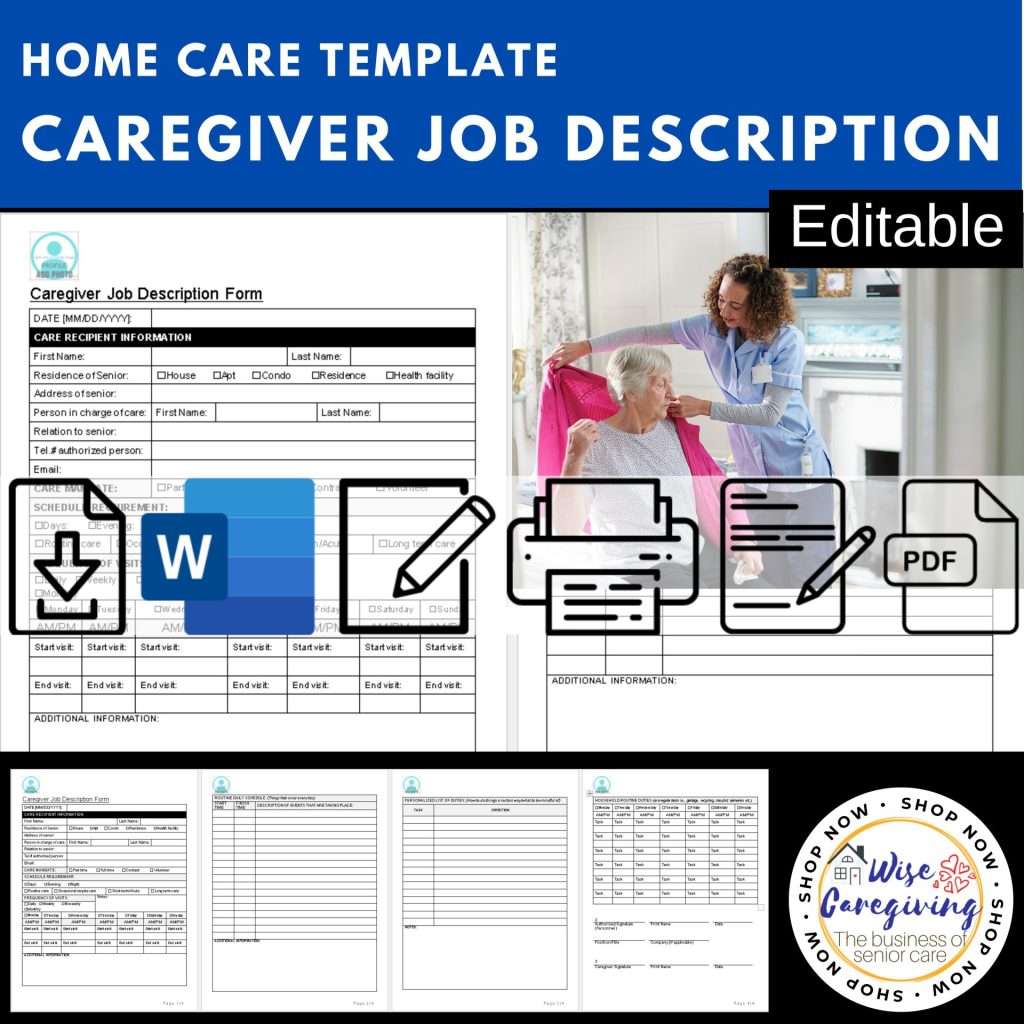 Caregiver Job Description Form Template (EDITABLE)
This template is good for:
⭐ Home Care Company/Agency

Template Features:
✔️ MICROSOFT WORD DOCUMENT
✔️ EDITABLE
✔️ Insert LOGO/IMAGE
✔️ Send electronically!
✔️ Printable 🖨️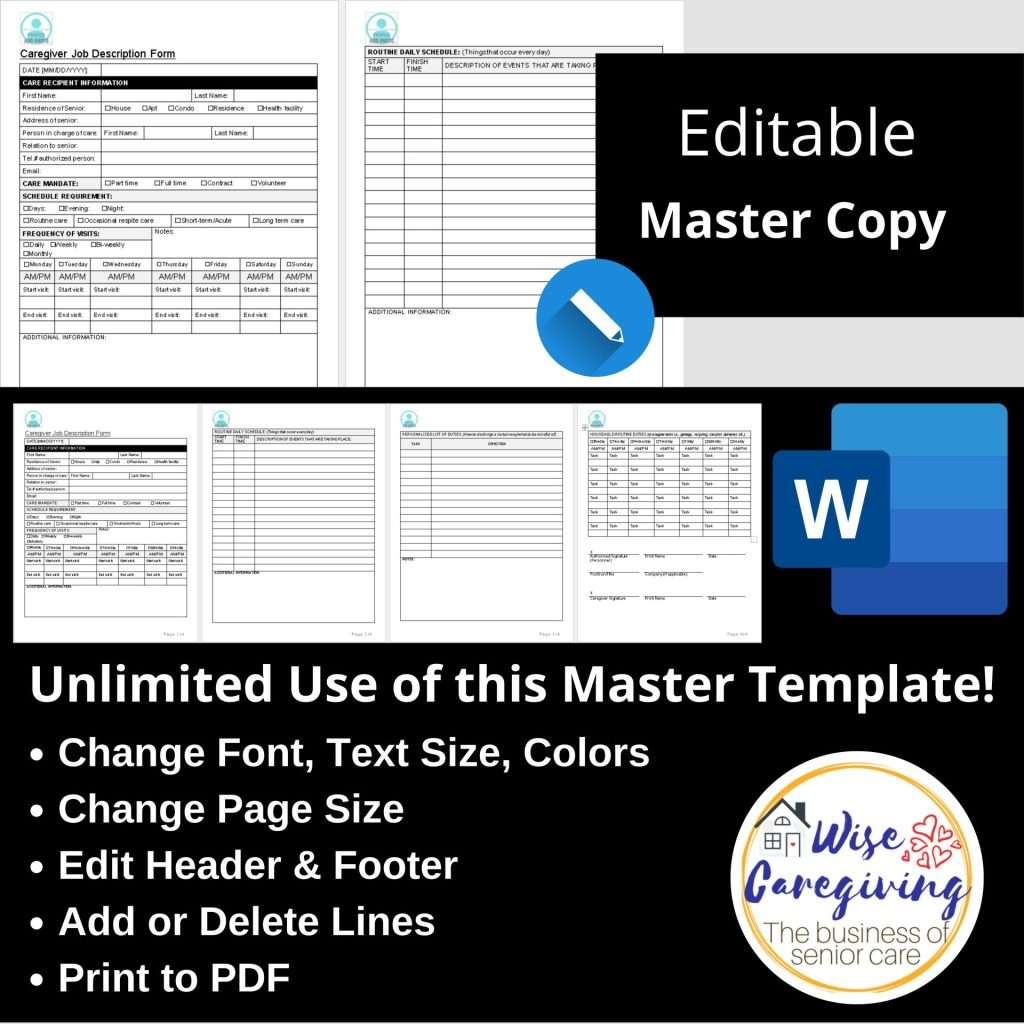 Do you plan to start a non-medical home care business? Obtain all the information and templates in one place!
Are you currently operating a non medical home care business and need daily operations templates?