Types of Non-Medical Caregiver Services for Seniors

Caregiver services provide an additional bridge of emotional and physical support for seniors and family members
Non-medical caregiver services can really benefit a senior in several different ways. Every senior is unique and has their own set of essential needs that have to be met, as well as what they want on a daily basis. Some seniors want to get out and about with a caregiver present in order to socialize and stay active in the community, while other seniors find comfort in being home and enjoy having a caregiver present for companionship. Now more than ever with COVID-19 present our seniors need to still be able to connect in order to thrive in daily life. 
Routine caregiver visits
A home care company can assign a caregiver to visit a client 1 to 3 to assist a senior with routines routine, stay active mentally and physically, see and experience new things that will add to the overall quality of their life. A caregiver can represent a feeling of hope to a senior client, and a reason to get up each day and feel cared for. 
Here are some the personalized caregiver services that can be provided
Everyday tasks for a senior can be a challenge, and a caregiver can facilitate them and most importantly make them fun again. Even if the task is small it can provide a sense of purpose for a senior. 

Personalize Caregiver Services
Everyday chores such as grocery shopping for example can be overwhelming for seniors. A senior will tend to plan the whole day around a a simple trip to the grocery store. A caregiver can assist with this task and others to take some or all of the stress out of what may seem like complicated and draining events.
Errands (Daily Essential Needs)
Accompany senior to:
Grocery
Retail stores
Pharmacy
Bank
Dry cleaners
Vet 
Appointments (Medical & Non-Medical)
A caregiver can be a set of eyes and ears at an appointment, likewise he/she can request to record audio, or ask the medical professional to send a summary of findings by email.
Doctors
Therapists
Optometrist
Dentist
Specialists
Hairdresser
Podiatrist
Beauty & Spa
Housekeeping 
Keep a seniors home, or room in a care facility clean
Wiping down all touched surfaces with disinfectant
Mop Floors
Vacuum Floors / Sofa / Drapes
Clean and disinfect bathroom
Wipe down kitchen area
Dusting
Laundry
Ironing
Garbage/compost/recycling

Bathing & Grooming
Assistance with:
In and out of bath
Washing
Shaving
Cut finger & toe nails
Cleaning teeth/dentures
Assistance with toilet/diapers
Brushing hair
Apply make-up
Apply moisturizer
Advanced Meal Preparation 
Same day preparation or advanced preparation.
Serve breakfast, lunch, supper, or snack
Set up table for next meal
Cook and freeze 1-2 portion meals-label-reheat as needed
Purchase pre-made meals that can be frozen

Exercise with Senior (Indoors and Outdoors)

Walking
Biking
Swimming
Bowling
Golf range
Gardening
Pet Care
Daily walks
Changing litters
Replenishing food
Water
Grooming
Veterinary appointments
Senior outings  – Staying Active and Independent for as Log  as Possible
A caregiver can accompany a senior to a variety of activities and events: 
Museums
Library
Movie
Theater
Ballet
Opera
Weddings
Funerals
Gala dinners
Festivals
Religious services
Scenic drive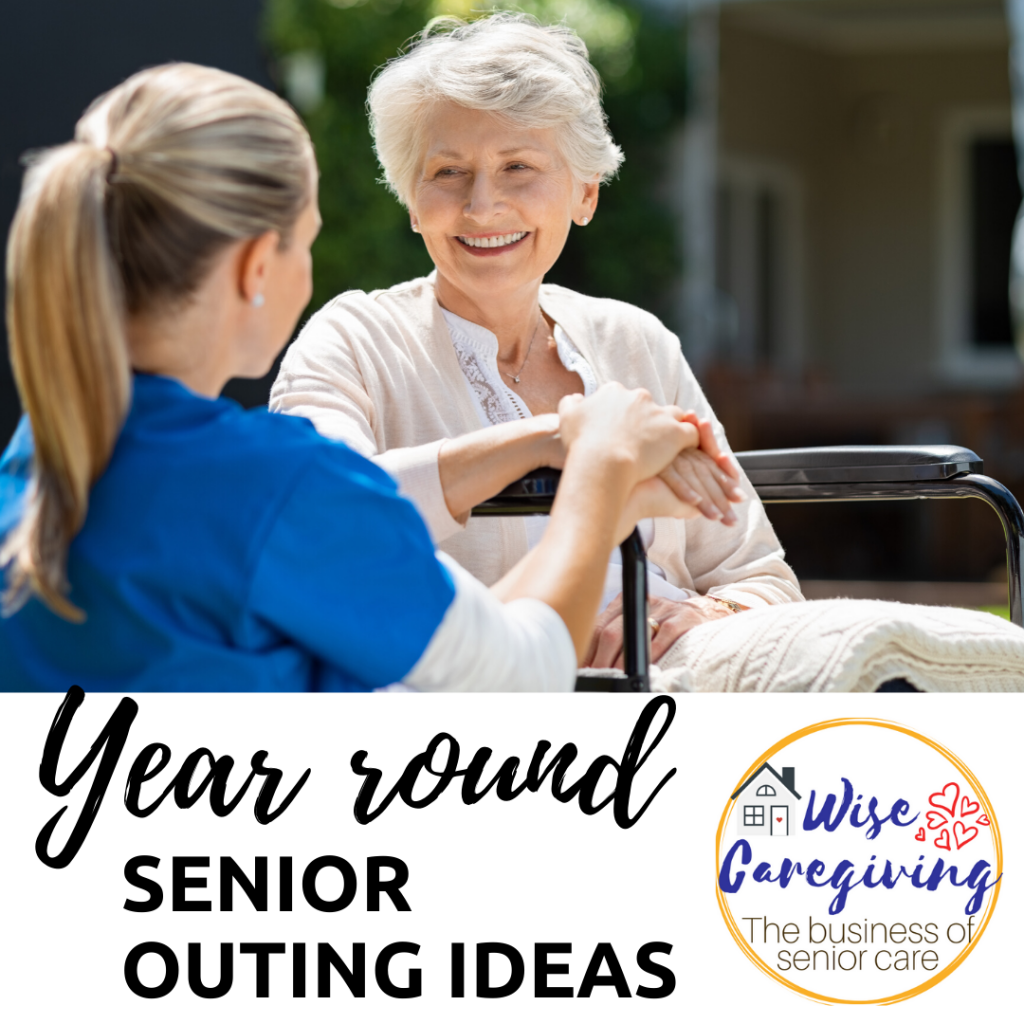 Come visit our shop to see how you can get started with your own Non Medical Home Care Agency today!