Step by step how to find a caregiver

How to find a caregiver that is perfect a perfect fit
This information will help guide you through the process to make your caregiver selection a good experience, and have a more predictable outcome.

Step 1- Start recruiting caregivers and get to know the best places to post your senior care job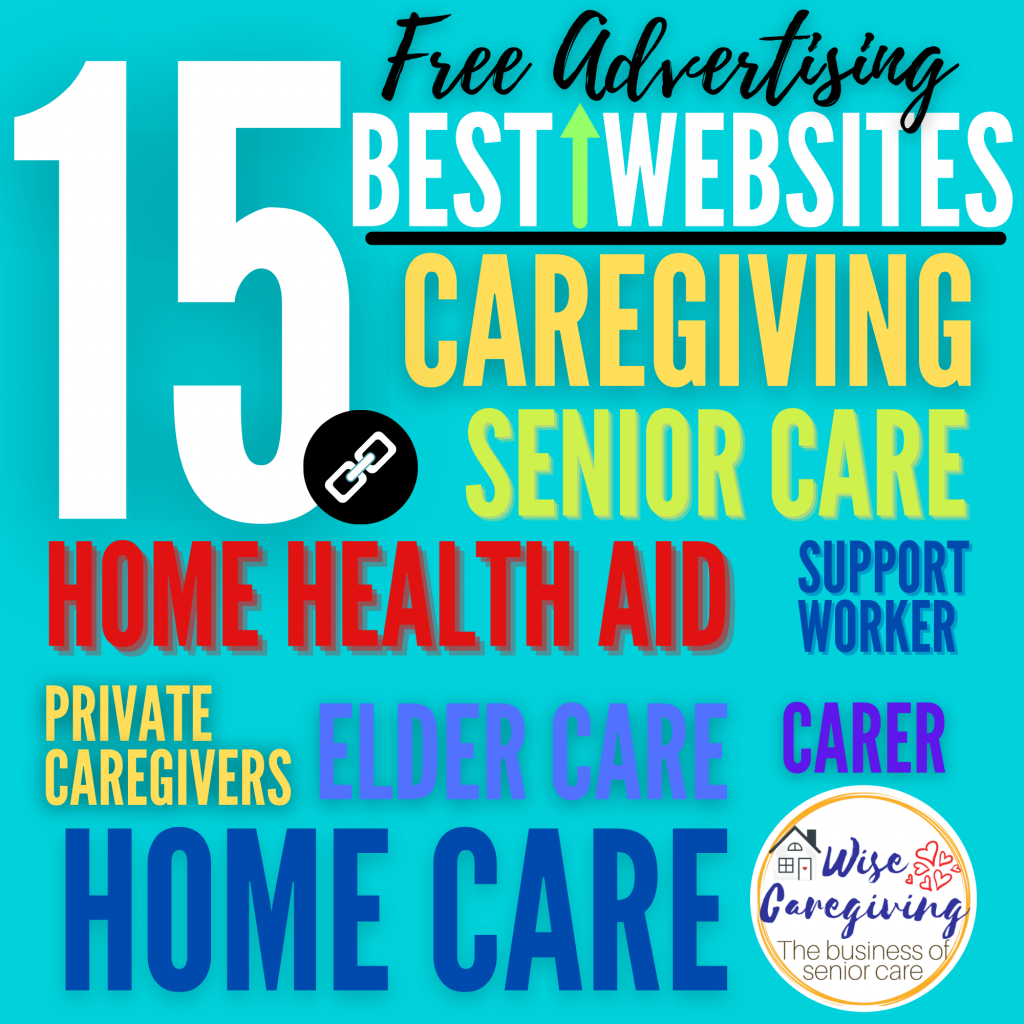 Step 2- Respond to interested caregiver applicants by email with this caregiver job application form. Include a detailed job description, general location, overall expectations of employee and budget. Money talks so if you can afford it then offer 2-5$/more per hour than the average local wage. When you offer more you will automatically attract the available caregivers who are more experienced.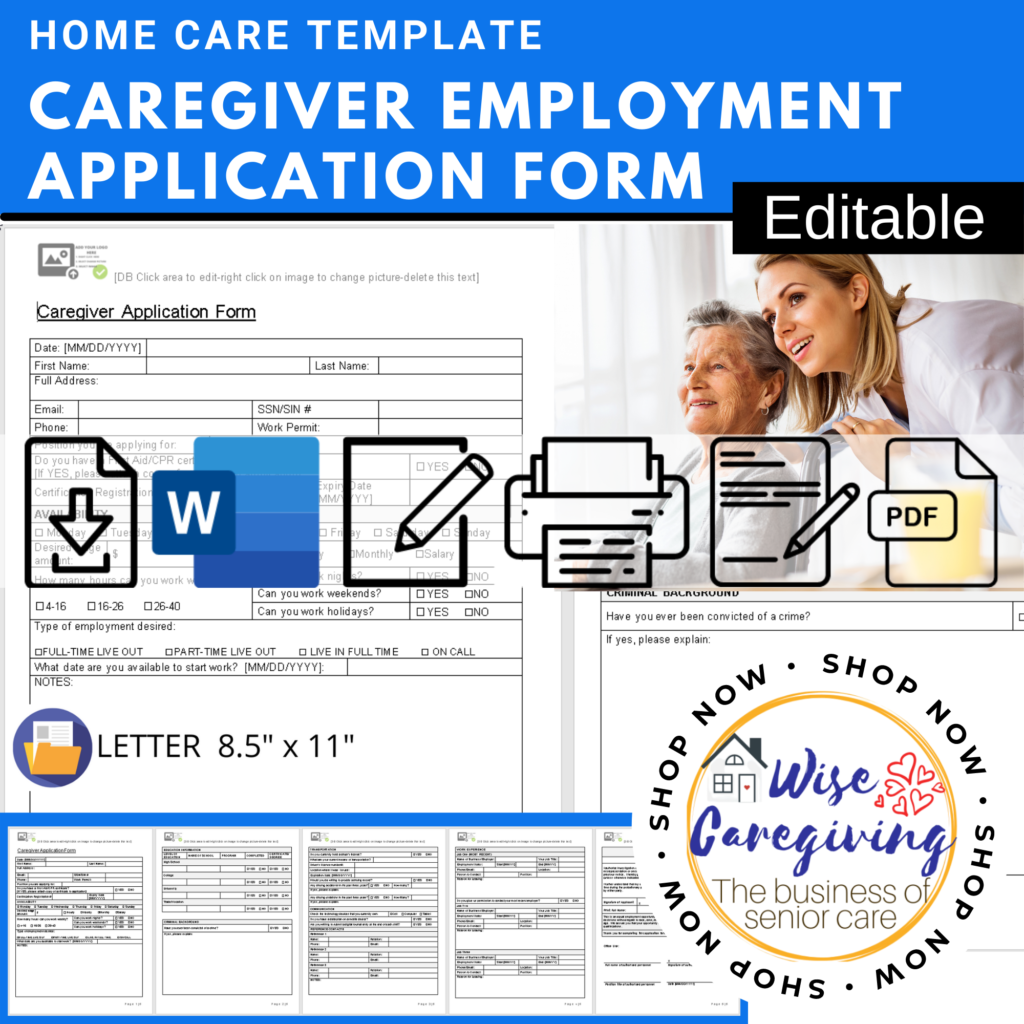 Step 3- Sift through caregiver job applications and select potential candidates that can assist with seniors care needs. Organize received caregiver job applications based on the date/time it took them to respond to your application request. Open a file for each caregiver.
Step 4- Contact potential caregiver candidates by email and request that they fill out this pre-interview questionnaire form template and send it back to you.
Pre-Interview Questionnaire form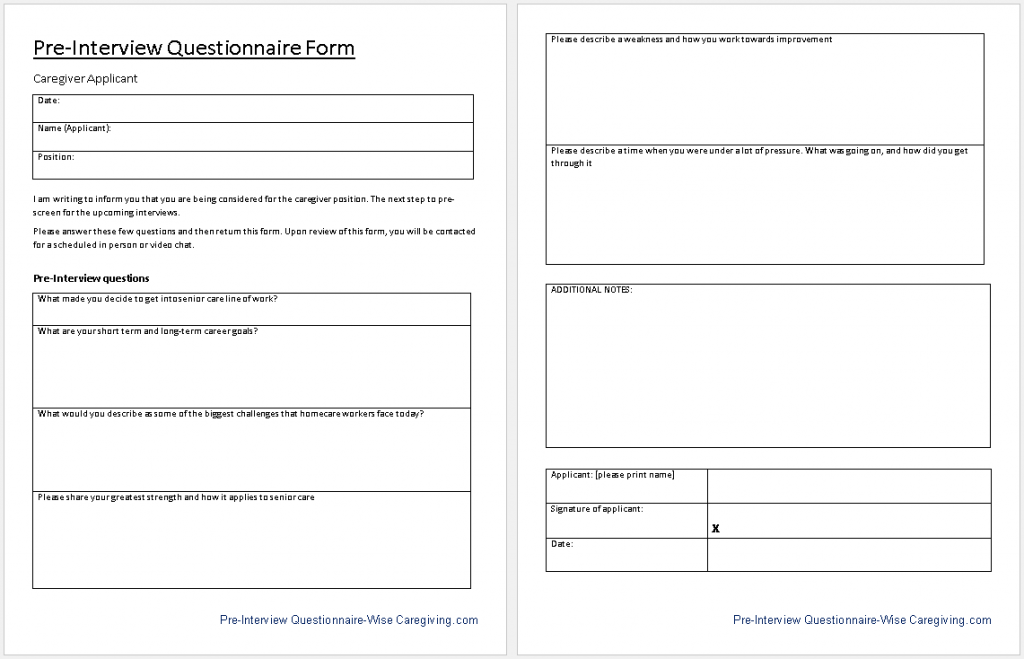 Step 5- Make sure to organize files for each caregiver. You may at some point need to refer back if your top caregiver selections do not work out.
Step 6- Select the best caregiver candidate to interview virtually, or in person. Set the day and time, the caregiver should be there when requested. Notify the caregiver that a set limit for the interview will be 30-40 minutes.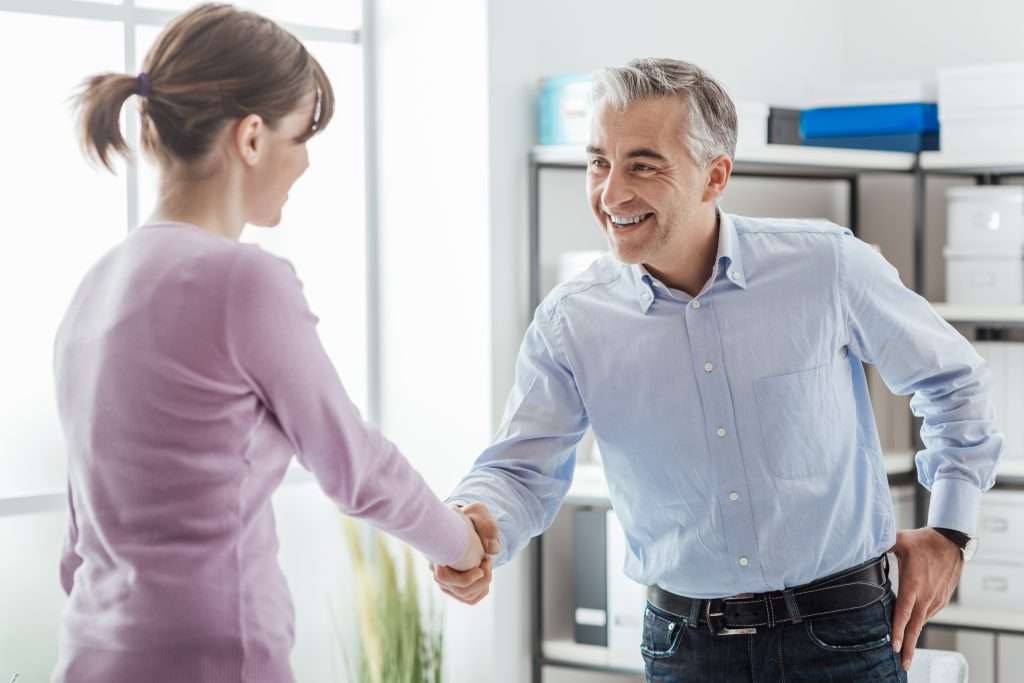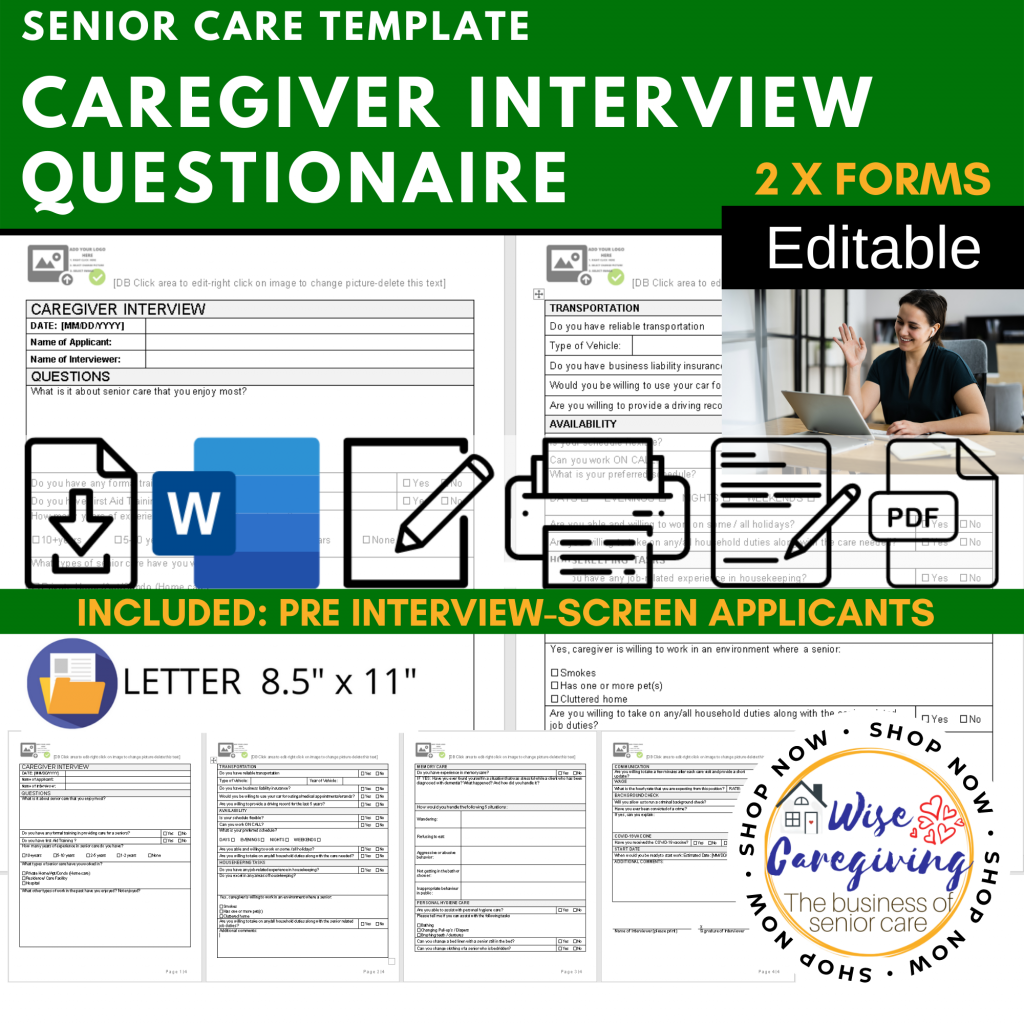 Step 7-   Screen your caregivers  based on how well the interview went. Here are important questions to ask when considering your caregiver applicants. Do not a skip this step, it is a key component in the search.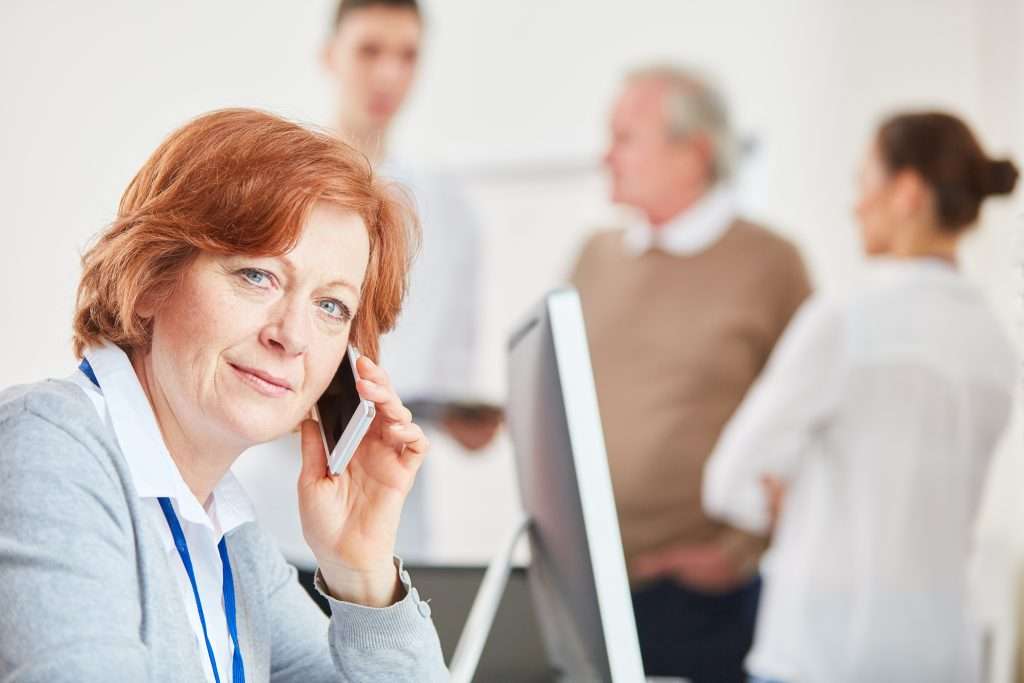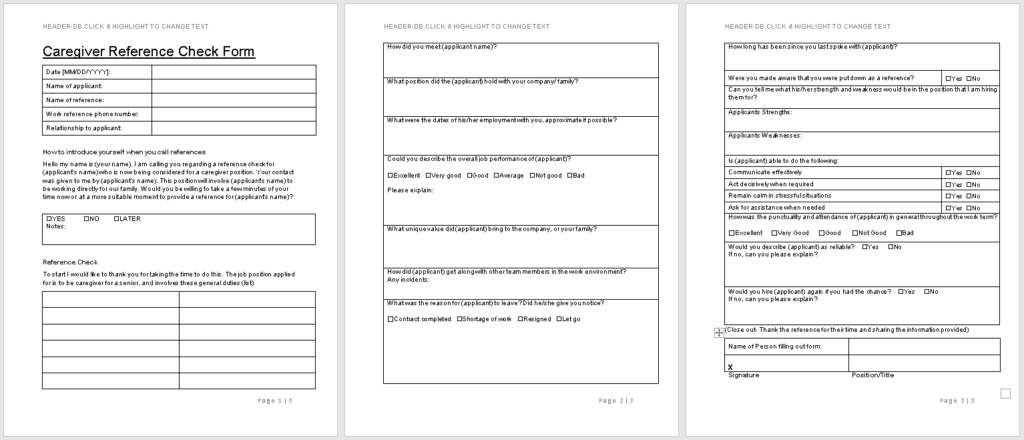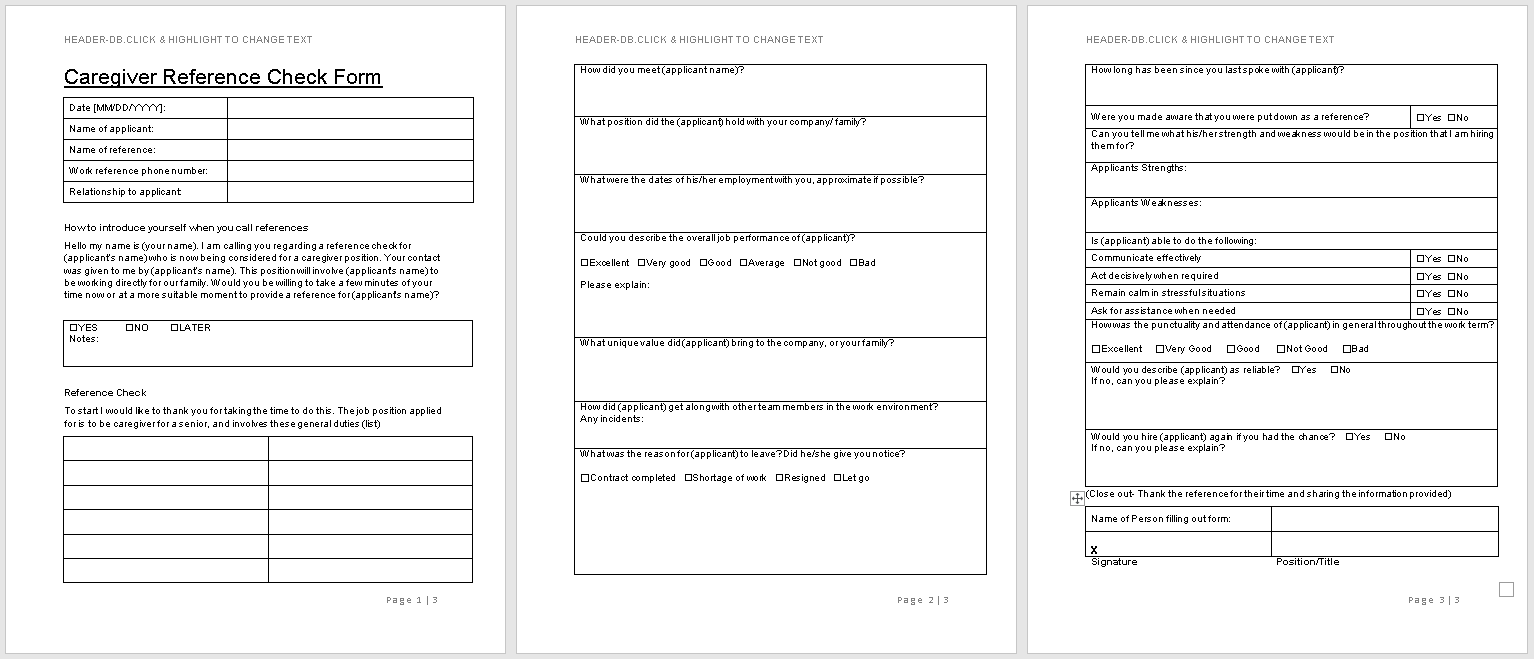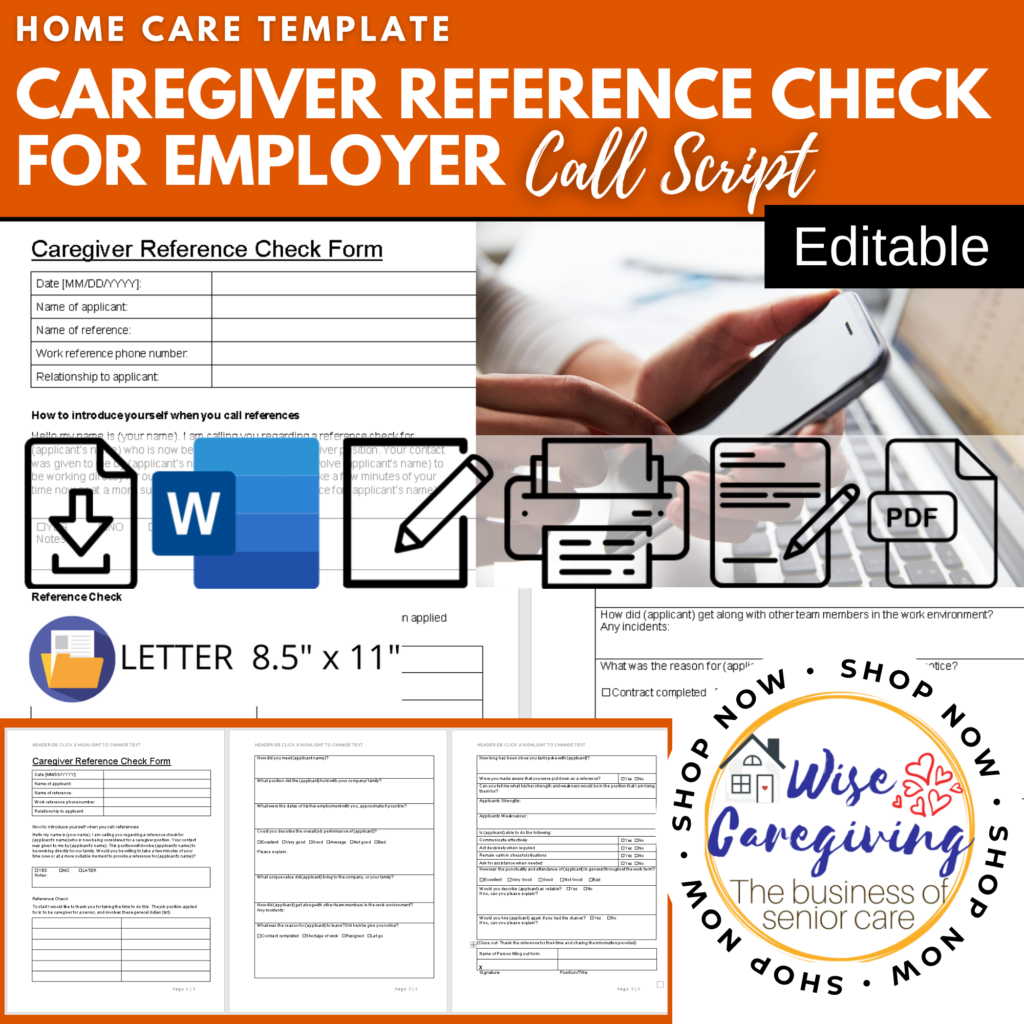 Step 8- Have potential selected caregivers (2-3 max) meet senior for 15-20 mins. A simple brief introduction and short time frame will give a senior enough time to get a good feel for the caregiver candidate.

Step 9- Consider applicants who will agree to a conditional 3 week paid trial 
Step 10- Send and both sign the caregiver employment agreement digitally (scan + send) before care mandate begins (including trial period). Both parties will be clear of the care job related expectations moving forward.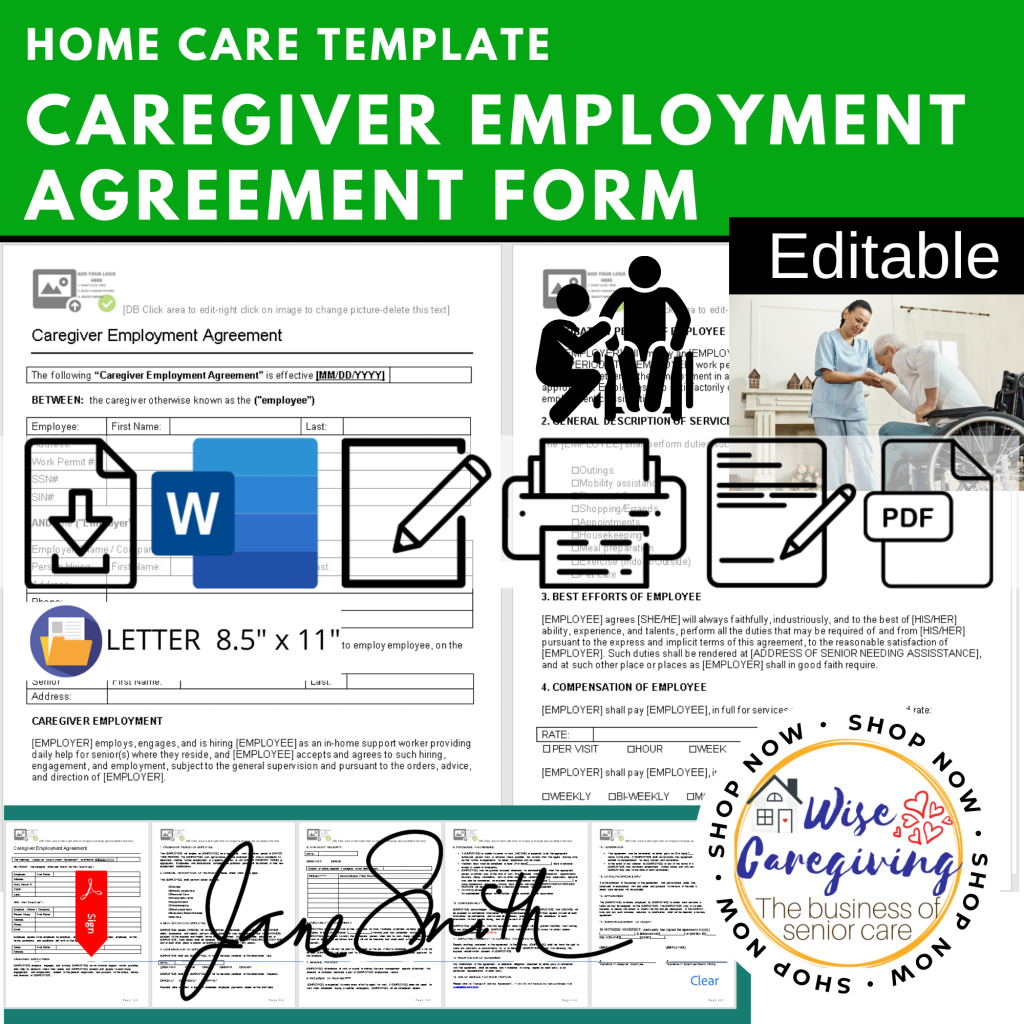 Find more value in the home care bundles:
If you plan to work one-on-one with senior clients check out this bundle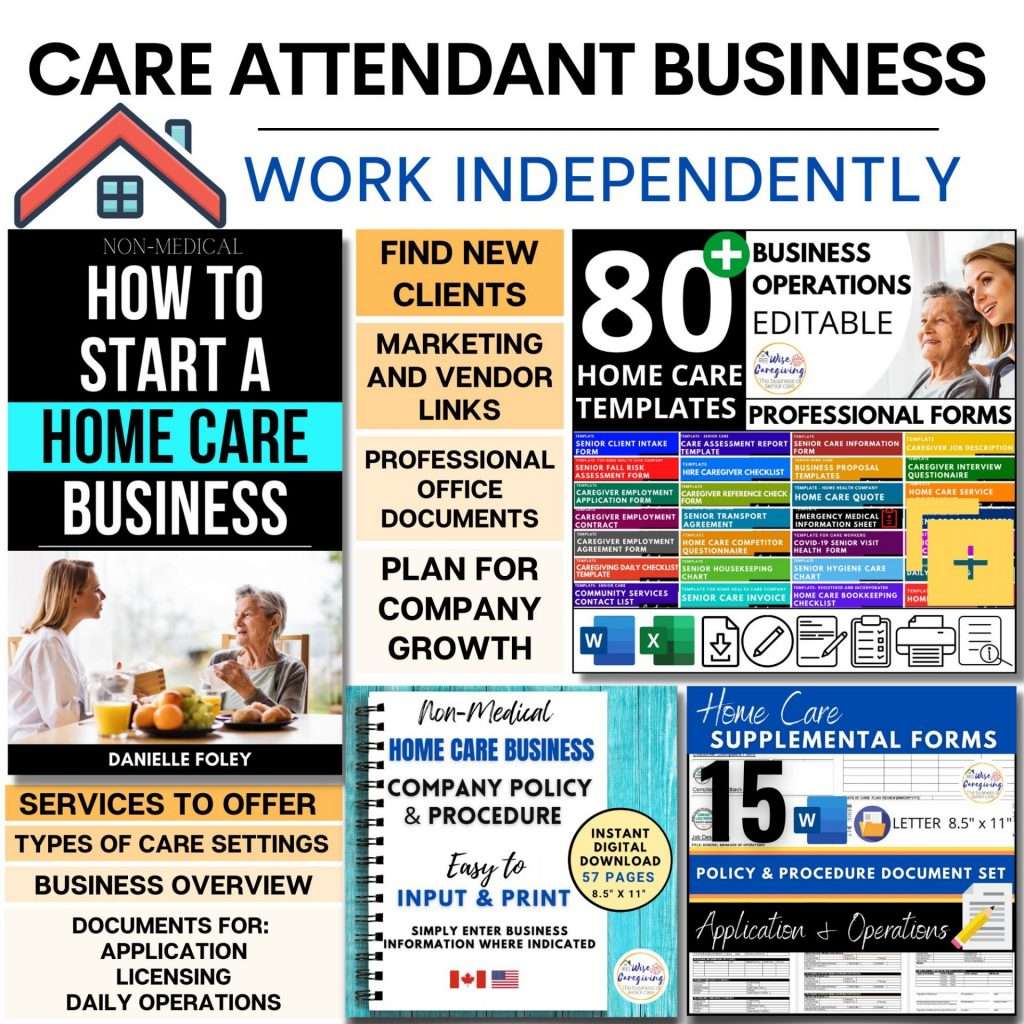 This complete bundle has the forms and templates required for the application, start-up, and to hire a care team
Click here if you need just the business templates
Hire a Private Caregiver Guide includes 40+ Templates: