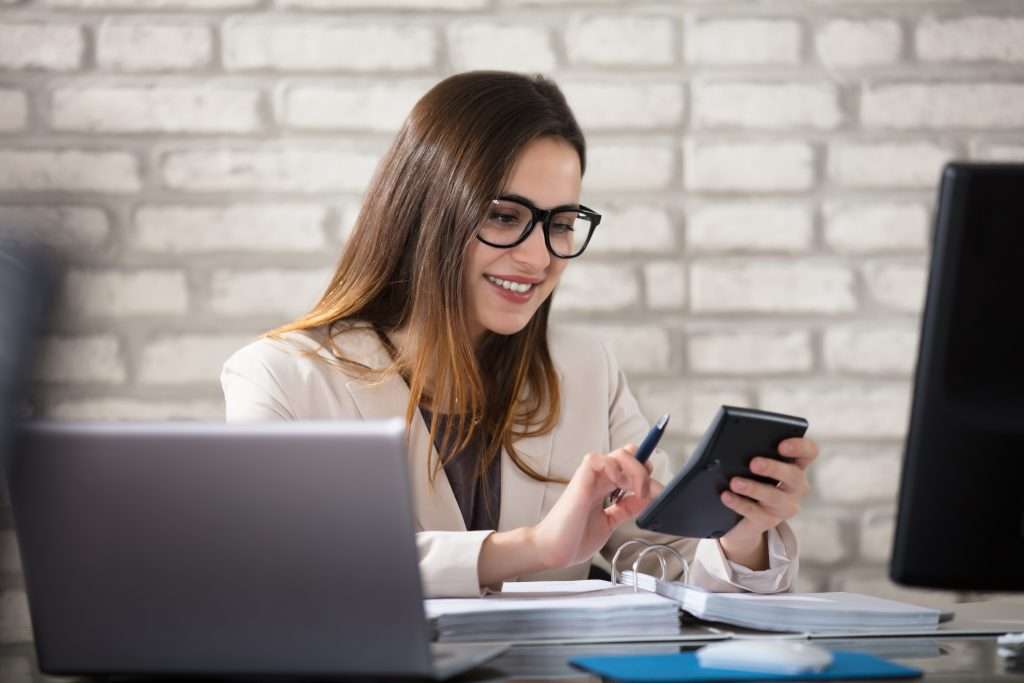 The information and templates you need to start a home care business or give a boost to an existing business
My name is Danielle Foley and I am an experienced home care business owner for the last 14+ years. I created ´Wise Caregiving' outside of my care corporation in order to expand my reach, and encourage people to start their own non-medical home care business.
Wise Caregiving is here to be a resource for home care information, and provide the necessary industry tools that caregivers need in order to build a profitable home care business, and let it grow to its full potential.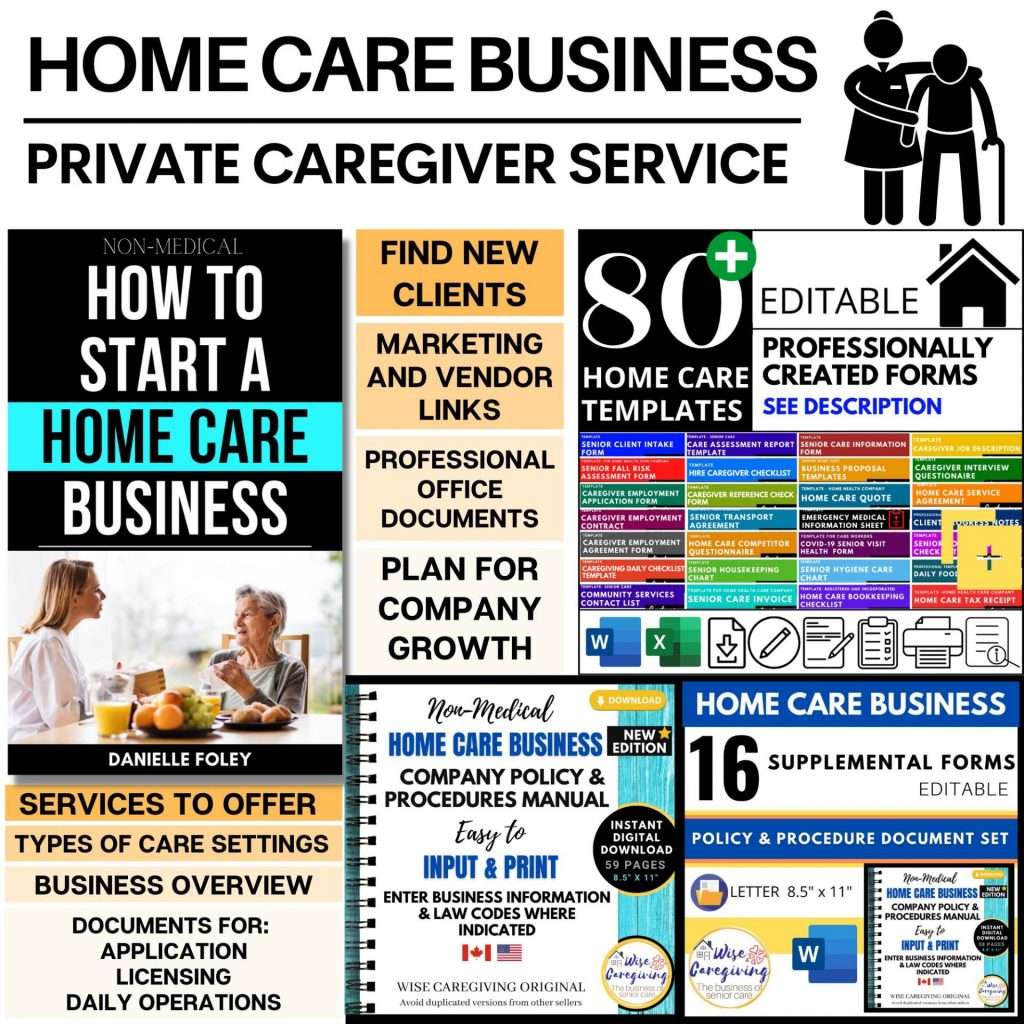 OR Do you plan to open a Home Care Agency and hire care workers?
Need the basic forms and agreements for your existing business?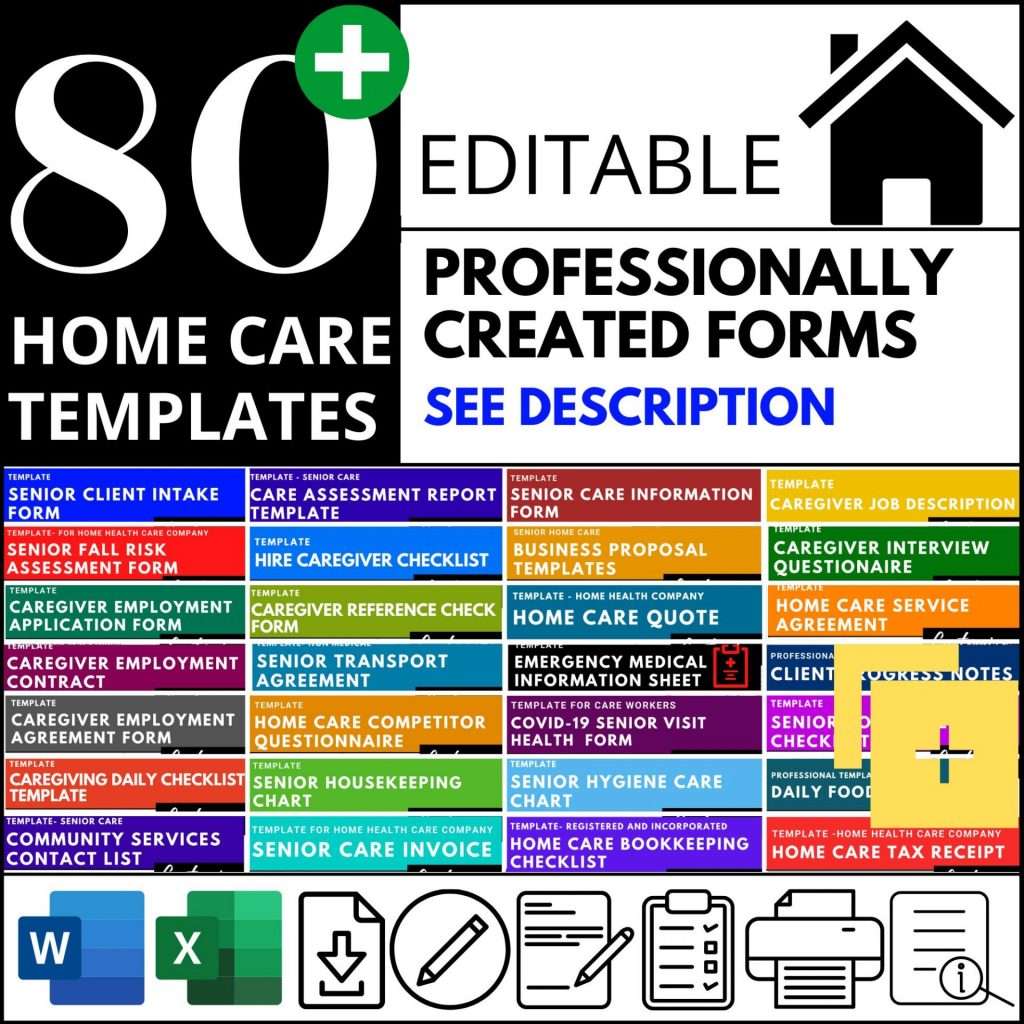 Home Care Business Template Pack
80+ Home Care Business Templates for Daily Operations & Agreements
WORD & EXCEL DOCUMENTS

✔️ Home Care Phone Script
✔️ Home Care Follow up Letter
✔️ Home Care Call Record
✔️ Criminal Background Check
✔️ New Home Care Client Letter
✔️ Independent Contractor Agreement
✔️ Master Client List-Auto Calculates Total Clients
✔️ Client Intake Form-Non-Medical Home Care Business
✔️ Independent Caregiver Service and Fees Information Sheet
✔️ Home Care Agency Service and Fees Information Sheet
✔️ Home Care Rates-All Services Offered (2 Options)
✔️ Caregiver Job Description Form
✔️ Home Care Service Quote
✔️ Home Care Service Agreement (Terms of Service)
✔️ Transportation Agreement-Client Outings (Non-Medical)
✔️ Employee Non-Compete Agreement
✔️ Home Care Service Plan/Plan of Care
✔️ Care Plan Review Template
✔️ Home Care Invoice-*2 FORMATS, TAX RATES, TUTORIAL
✔️ Visitor Sign In & Out Sheet
✔️ Senior Profile Template w/Photo
✔️ Diet Profile Template
✔️ Personal Inventory Checklist (Home/Room in Care Facility)
✔️ Acute Care Assessment Report-One Sheet Quick Overview
✔️ Care Assessment Template (Detailed Care Requirements)
✔️ Home Safety Checklist-Home Overview
✔️ Fall Risk Assessment Form-Detailed Format
✔️ Residence Information Sheet (Quick Reference)
✔️ Proposal Letter-Home Care-For New Clients
✔️ Proposal Letter-Home Care-Organizations and Health Facilities
✔️ Competitor Call Script-Home Care Business
✔️ Caregiver Job Posting-Ad Template
✔️ Hire a Caregiver Checklist-Quick Guide
✔️ Caregiver Application Form Template
✔️ Pre-Interview Caregiver Questionnaire
✔️ Caregiver Interview Questionnaire
✔️ Caregiver Reference Check Questionnaire
✔️ Job Offer Letter-Home Care Employee
✔️ Job Acceptance Letter-Home Care Employee
✔️ Caregiver Employment Agreement-Long format
✔️ Caregiver Employment Contract-Short Format
✔️ Caregiver Profile Sheet (Quick Reference)
✔️ Time Sheet Weekly-Caregiver Employees
✔️ Caregiving Daily Checklist (Journal-Visit Log)
✔️ Housekeeping Chart/Checklist-Home Care
✔️ Personal Care Checklist-Home care
✔️ Toileting Chart (2 Layout Options)
✔️ Client Progress/Recovery Notes Template
✔️ Weekly Food Log-Meal & Hydration Tracker
✔️ Letter of Recommendation-Home Care Employee
✔️ COVID-19 Screening Form for Visitors
✔️ Proof of Income and Employment Letter
✔️ Final Employment Warning Letter-Caregiver
✔️ Termination of Employment Notice-Caregiver
✔️ Incident/Accident Report Form Template
✔️ Emergency Medical Information Template
✔️ Community Services Contact List (Routine Visits)
✔️ Care Directives-End of Life Wishes Form
✔️ Medical File Log-(2 Sizes-Letter + A4)
✔️ Medication List-(2 Sizes-Letter+ A5)
✔️ Weekly Medication Tracker
✔️ Monthly Medication Tracker
✔️ Medical Contacts List
✔️ Vitamin Supplement List
✔️ Service Price Increase Letter-Business Template
✔️ Home Care Tax Statement Template
✔️ Bookkeeping Checklist-Home Care Business
✔️ Activity Sheet Template-Monthly (3 Sizes)
✔️ Menu Template-Weekly (3 Sizes)
✔️ Home Care-Closure of Account
✔️ Personal Information Protection & Electronic Document Act
✔️ Termination of Home Care Services-Master Template
___________

These templates are great for:

⭐ Home Care Company/Agency
⭐ Senior Care Business
⭐ Personal Care Service/Attendant(PCA)
⭐ Elder Care Business
⭐ Private/Independent Caregivers
⭐ Private/Public Care Facility
⭐ Volunteer Group
⭐ Non-Profit Organization
___________

How can these senior care templates help?

⭐ Document changes in physical and mental health
⭐ Assistance with client selection
⭐ Guidance with employee selection
⭐ Improve communication within care team
⭐ Accountability among staff
⭐ Quick access to company and client information
⭐ Administrative uniformity
⭐ Client intake assistance and guidance
⭐ Clarification of caregiver tasks
⭐ Set staff job expectations in writing
⭐ Simplify home care accounting
⭐ Cohesive branded look and feel
⭐ Avoid liabilities
___________

Main Features of the product:

✔️ MICROSOFT WORD DOCUMENTS
✔️ EDITABLE
✔️ INSERT COMPANY LOGO/ ANY IMAGE (Instructions Included)
✔️ Easy to change page size
✔️ Simple to change any excel formula
✔️ Fill form digitally/manually
✔️ Ready to convert to fillable forms in Adobe
✔️ Send electronically!
✔️ Printable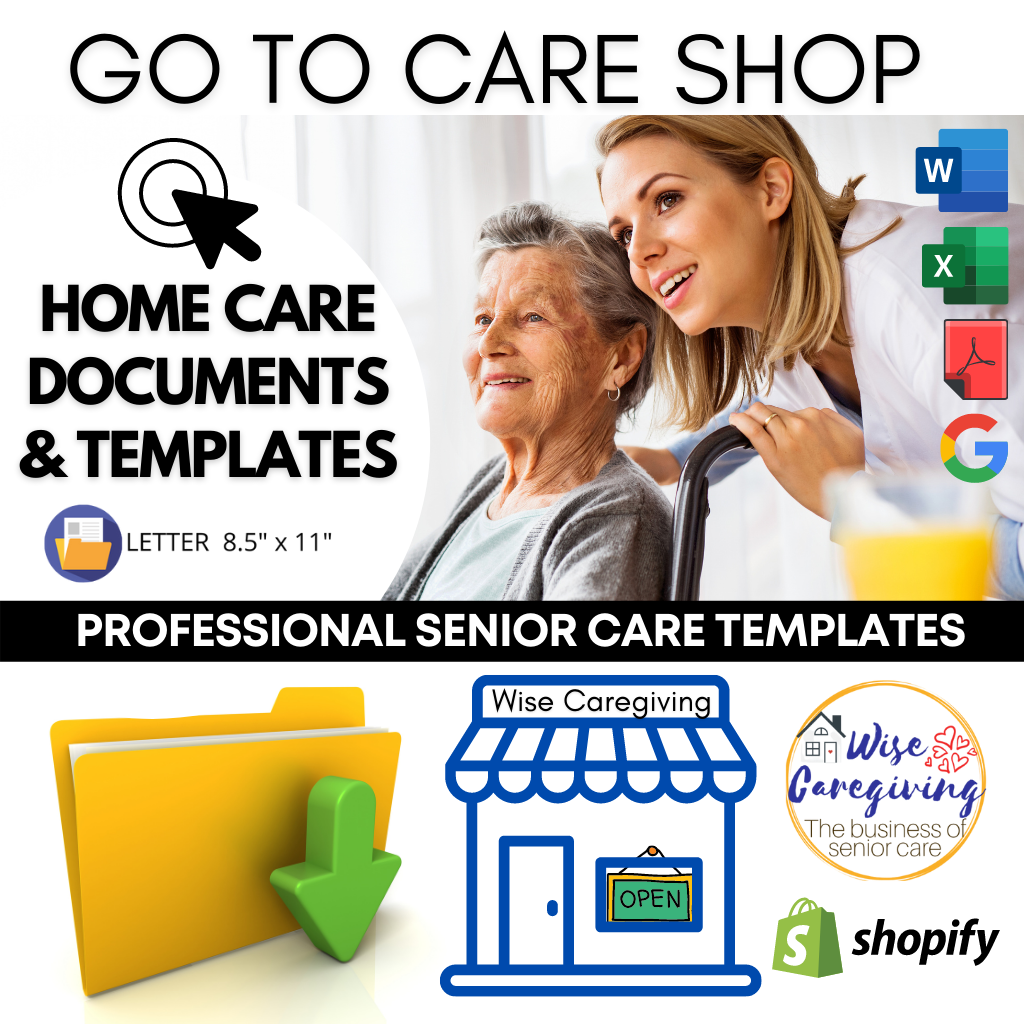 If are ready to make a change in careers and have thought seriously about starting your own home care business then check out these necessary tools to start as soon as possible. All the information in the digital guide comes from years of gained knowledge and first hand experience.
Find out how to obtain excellent senior clients by learning where to look, how to get their attention, and ultimately capture any job or mandate that you want!