Avoid the temptation to pay less for a private caregiver!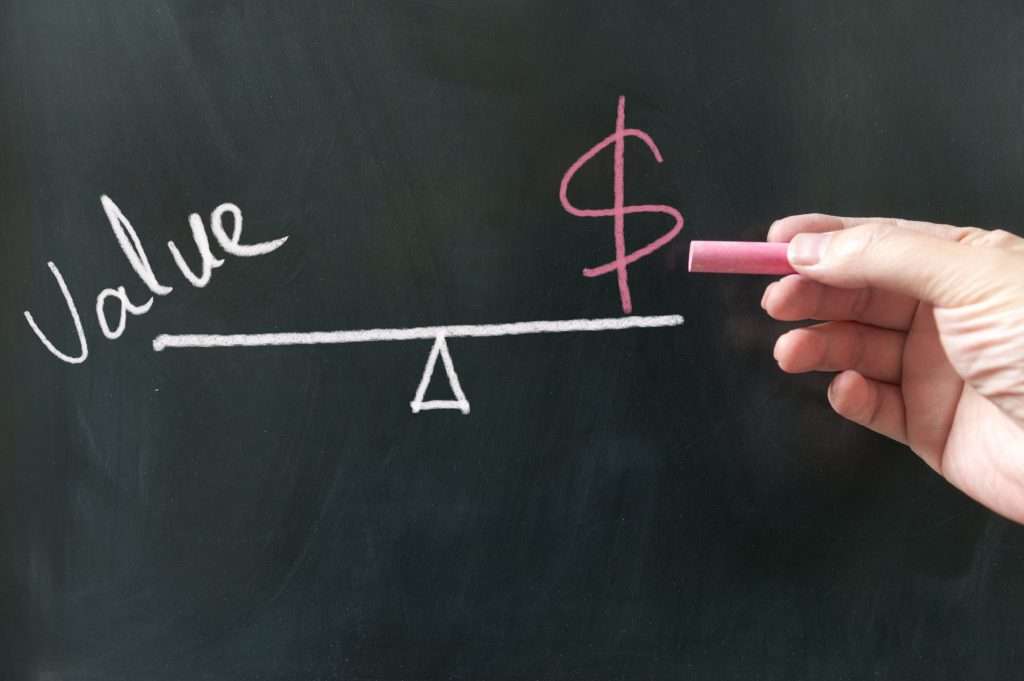 The expression "you get what you pay for" rings very true when you are hiring a caregiver
We usually all want the best service or product for the lowest possible price, however in most cases it is not worth it to pay less for a private caregiver.
You may find this article informative and at the same time not exactly what you wanted to hear at this very moment.  Searching for the perfect caregiver for your senior loved one can be a very touchy and complex venture. It is important to know a few key things to safeguard your sanity while going through this process. 
Without flexibility in the senior care financial budget you may potentially miss out on a caregiver that will work for your family, and all for just what? a few dollars more an hour. Try to keep an open mind and be willing to pay a little more for a caregiver with experience, **good references**, a caregiver who has reliable transportation and a clean driving record. Your investment will pay in dividends!
By selecting a caregiver solely based on rate, you may run the risk of getting someone who will fill the position but not really express any real interest or demonstrate initiative to do anything extra outside of the agreed upon job description. The position will most likely be treated as a temporary position, or a stepping stone to the next gig. You may end up attracting caregivers that are only in it for the money, and believe me when I say your loved one(s) will feel this, and not enjoy or look forward to their caregiver visiting.
To have a caregiver inside a personal space when it feels awkward is a terrible feeling for your senior loved one(s), especially if the visit is for the purpose of company and conversation.
Now you may say to yourself after reading this that it works for what is needed right now, and for the most part it will for a while, however in a relatively short period of time you will start to see the result of the quality of work, or lack thereof. It starts with the lack of little extra things that you wish your caregiver would do for your loved one(s) directly or around their place of residence. It is the small yet thoughtful gestures that make all the difference in the world to you, and your senior loved one(s). Soon after that the issues begin to compound and more issues begin to surface. The next step will naturally be to let the caregiver go, and find a suitable replacement.
3 Reasons why you should not pay less for a private caregiver
1. YOUR TIME IS LOST
If you add up the time it takes to find, hire, train and then fire each caregiver you can clearly see that your time is being drained and for what? To find help for your senior loved one all to need more help yourself with your own daily tasks? You may find yourself needing to hire someone for yourself and how on earth does this make sense? Your time valuable too!
2. YOUR ENERGY IS DRAINED
It takes a great amount of energy to deal with each individual caregiver as the issues start to arise. Some of the issues start with lack of response to your communications, punctuality (in some cases exact timing for a change in shift is crucial), no initiative to do anything even a little outside of the job description, or simply a no show on several occasions.
3. YOUR $$$ IS WASTED
This is really where you see first hand that paying less per hour for a caregiver in the long run will not add up to any form of savings. Where it most concerns you is again "time". Time is money and your time is valuable!
So really how important it is to find the right caregiver from the start? VERY 
The cost for the care is in most cases coming direct from your senior loved one. They responsibly saved for years to be sure that they would be well taken care of in the later stages of life. Of course you already realize this, but it is so important to remember that with a little extra money and patience you can find a very good caregiver to assist your senior loved one(s) long term. A good caregiver knows his/her value, and will usually only work for families who choose quality and appreciate the value of a good caregiver.
Try this exercise, add an extra 3-5$/hr to your initial compensation amount in your offer. This will attract the best caregivers to your ad or profile. Although the rate will attract many caregivers, your job description in your ad should filter many of the caregivers that do not initially match up to your criteria. You will also be able to spot  through the many applications the ones that stand out in the way that they communicate.
Important list of caregiver qualities and skills to list in your ad:
Experience

Flexibility

Good instincts

Listening skills

Patience

Work independently or as part of a team

Communicate effectively

Can adapt to situations or environments quickly

Compassionate

Committed

Natural affinity to be with seniors

Initiative and drive

Well presented and polished

Transportation
Find and keep the right caregiver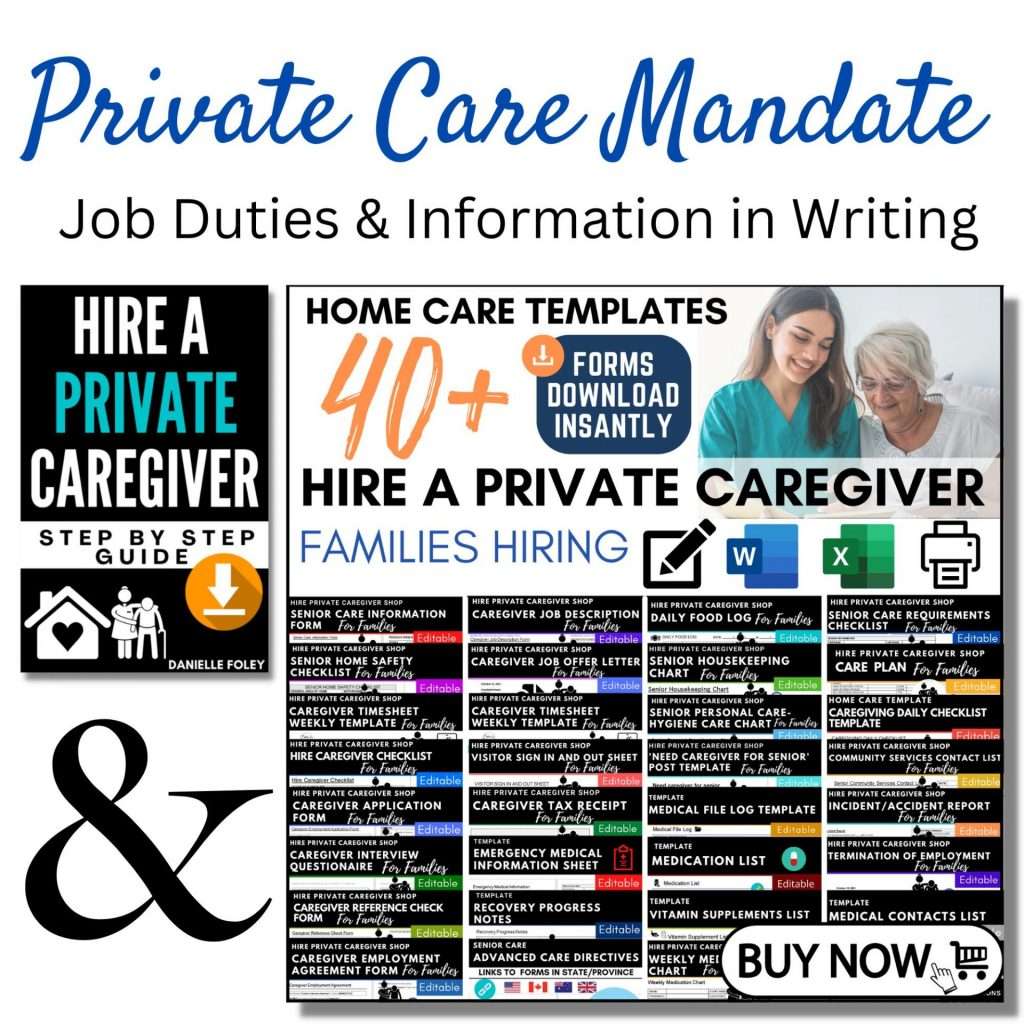 The 'Hire a private caregiver guide' also includes 40+ professional senior care templates
Home Care Templates (non-medical)
Hire a Private Caregiver Checklist
Home Safety Checklist
Residence Information Sheet
Senior Care Requirements Checklist
Caregiver Time Sheets
Caregiver Job Description
Care Plan
Care Plan Review
Dietary Profile Sheet
Caregiving Daily Checklist
Senior Care Information Form
'Need a Caregiver' Sample Post
Caregiver Employment Application
 Pre-Interview Caregiver Questionnaire
Full Caregiver Interview Questionnaire
Caregiver Reference Check-Call Script
Caregiver Employment Agreement
Caregiver Employment Contract
Caregiver Job Offer Letter
 Termination of Employment Letter
Covid-19 Visitor Health Form
Senior Housekeeping Chart
Senior Personal Care-Hygiene Chart
Daily Food Log
Incident/Accident Report
Recovery Progress Notes
Care Directives Information Sheet
Senior Community Services Contact List
Medical Contacts Sheet
Medical File Log
Medication List
Weekly Medication Trackers
Monthly Medication Tracker
Vitamin Supplement List
Emergency Medical Information
Letter of Recommendation
Visitor Sign in and out Sheet
Employee Letter of Recommendation
Toileting Charts
Visitor Sign in and out Sheet
Caregiver Tax Statement (yearly care costs -to have you or your caregiver fill out)
Senior Care Invoice (To give to your hired caregiver to use to keep care costs in order)