See here how to become a non-medical independent caregiver for seniors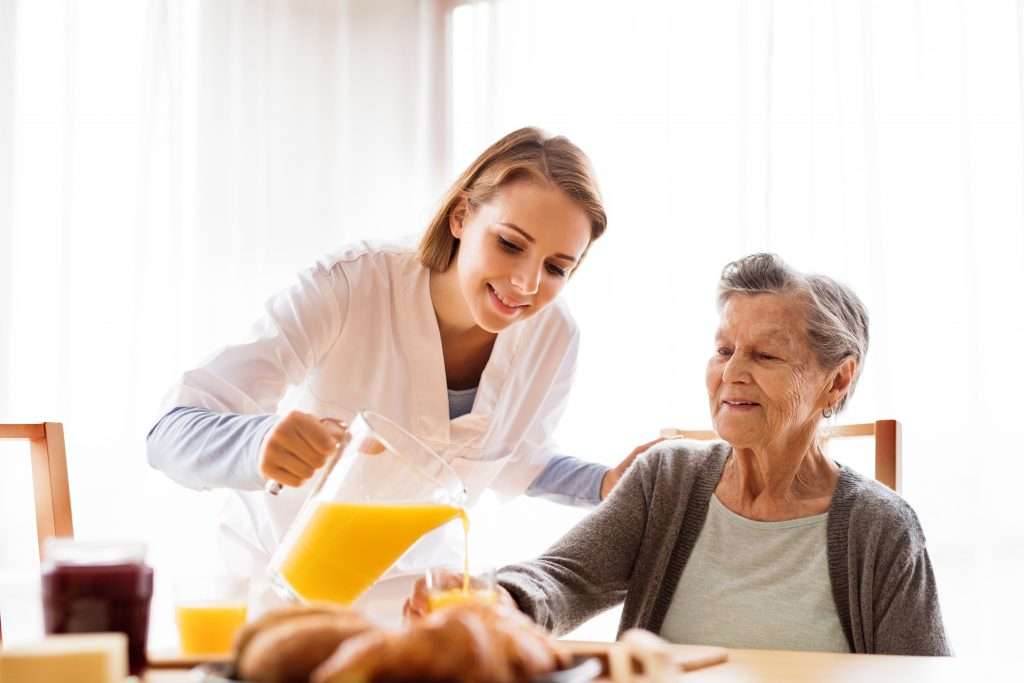 If you enjoy helping others, then learning how to become a formally paid caregiver could be your next career adventure! Start a non-medical home care business with the help of wise caregiving.
Are you

fulfilling

your purpose and reaching your potential in your work life?
Where do you currently place your energy? If so, you could be doing more for yourself and your community, while making a good living at the same time. Imagine knowing that you are doing your part to help others by providing a better quality of life for them. How would your life change? Have you ever wondered when you see a senior with a caregiver in public how they got this job or how much they get paid? So many good questions to be asking!
An independent caregiver must possess a certain amount job-related skills, and need to be a person with a genuine desire to help and support others in order to operate a successful home care business. Does this sound like something that fits with who you are and what you hope to accomplish?

So many people hold back on perusing a private caregiver career, and think they do not have what it takes, or that they need years of training and would instead not take a leap of faith. It is never too late to make a change. Seniors and families of senior loved ones need your help immediately, and the demand is high. To become an independent caregiver might be an option for you, and it may be much simpler to start then you could ever imagine.
You are probably still thinking, but I have no experience and who on earth will hire me? It turns out many families would hire you based on who you are as a person and your natural affinity and desire to help people.
So many different ways exist for you to put yourself out there as an independent caregiver and get discovered on caregiver advertising sites.
Can I make a good living as a private independent caregiver?
The short answer is yes! The question is how much time you can put into your business? Determining you caregiver rate will be another factor. You will need to either offer a unique service to what your competitors are offering in your area, or take a business model that works and make it better. If you can put full time hours into your business you can earn 50K+ at a rate of 18-25$/hour
Owning and operating a home care business has many financial benefits, and time flexibility. What more could you want from a job in this world, so go ahead and take steps to learn how to become an independent caregiver.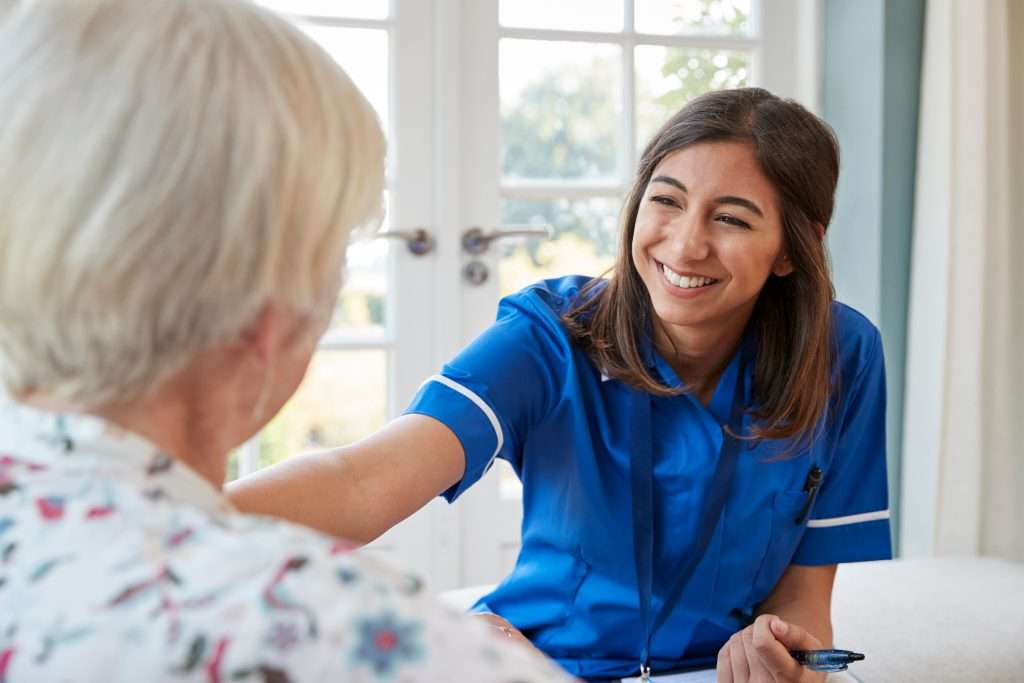 A caregiver who works in long term care is in a very privileged position and possesses the unique opportunity to hear stories of past life adventures and events. Seniors can teach us so much about the past and how it has shaped our present.
Spend time with a senior who was at one time a school principal, a court judge, CEO, Doctor, stay at home mom of five, book publisher, war veteran, pilot, business owner, engineer, world traveler, factory worker, musician etc. Listen and prepare yourself for exciting, heartwarming stories that will completely move you. You get to hear and feel the regrets, defeats, but also the successes and accomplishments, as well as how they made decisions at tipping points in their life.
Getting the attention of people looking for support services will depend on your caregiver skills, services that you are offering, job-related experience, your level of professionalism and how you present and market yourself.
The pay range (caregiver rate) will depend on your local area as well as the demand for the caregiver services that you offer. The more services and value that you offer and provide to your clients, the more you can charge.
When you work in memory care, your pay tends to be higher due to a higher level of skill and experience required. What is stopping you from apprenticing with a caregiver who works in memory care. Use your free time if you can not afford the time or money to attend training. You may want to look at training down the road at night, but you can still start right away to become a non medial caregiver for seniors.
The sky's the limit when it comes to home care based services. You can take it in any direction, and the opportunities will only continue to grow as the year's progress. What you don't know and where to start is often the scariest part of any new venture. Whatever is holding you back put it aside and give an independent caregiver career a try. If you aren't sure, then volunteer at a local public seniors residence. You will never regret spending your time on this earth, serving the seniors in your community.
Working as an independent caregiver will pose more responsibility for you, vs., working for a home care agency. Your caregiver rate is higher when paid privately. Pay starts above min. wage approximately $15/Hr. and can go as high as $40-/hour depending on your location, and experience. 
Check out the 'How to Start a Home Care Business' guide and get on your way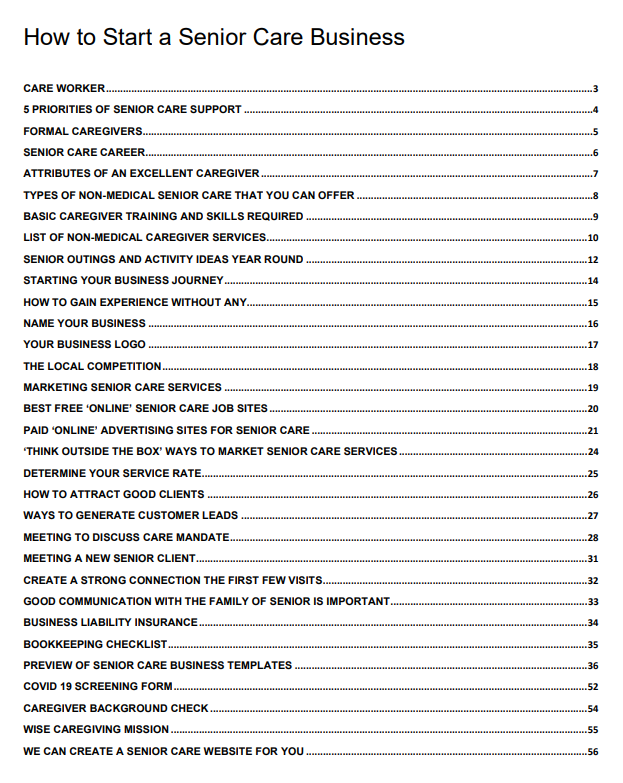 Template Bundle (WORD & EXCEL DOCUMENTS)
✔️ Home Care Phone Script
✔️ Home Care Follow up Letter
✔️ Home Care Call Record
✔️ Criminal Background Check
✔️ New Home Care Client Letter
✔️ Independent Contractor Agreement
✔️ Master Client List-Auto Calculates Total Clients
✔️ Client Intake Form-Non-Medical Home Care Business
✔️ Independent Caregiver Service and Fees Information Sheet
✔️ Home Care Agency Service and Fees Information Sheet
✔️ Home Care Rates-All Services Offered (2 Options)
✔️ Caregiver Job Description Form
✔️ Home Care Service Quote
✔️ Home Care Service Agreement (Terms of Service)
✔️ Transportation Agreement-Client Outings (Non-Medical)
✔️ Employee Non-Compete Agreement
✔️ Home Care Service Plan/Plan of Care
✔️ Care Plan Review Template
✔️ Home Care Invoice – 2X FORMATS, TAX RATES, TUTORIAL
✔️ Visitor Sign In & Out Sheet
✔️ Senior Profile Template w/Photo
✔️ Diet Profile Template
✔️ Personal Inventory Checklist (Home/Room in Care Facility)
✔️ Acute Care Assessment Report-One Sheet Quick Overview
✔️ Care Assessment Template (Detailed Care Requirements)
✔️ Home Safety Checklist-Home Overview
✔️ Fall Risk Assessment Form-Detailed Format
✔️ Residence Information Sheet (Quick Reference)
✔️ Proposal Letter-Home Care-For New Clients
✔️ Proposal Letter-Home Care-Organizations and Health Facilities
✔️ Competitor Call Script-Home Care Business
✔️ Caregiver Job Posting-Ad Template
✔️ Hire a Caregiver Checklist-Quick Guide
✔️ Caregiver Application Form Template
✔️ Pre-Interview Caregiver Questionnaire
✔️ Caregiver Interview Questionnaire
✔️ Caregiver Reference Check Questionnaire
✔️ Job Offer Letter-Home Care Employee
✔️ Job Acceptance Letter-Home Care Employee
✔️ Caregiver Employment Agreement-Long format
✔️ Caregiver Employment Contract-Short Format
✔️ Caregiver Profile Sheet (Quick Reference)
✔️ Time Sheet Weekly-Caregiver Employees
✔️ Caregiving Daily Checklist (Journal-Visit Log)
✔️ Housekeeping Chart/Checklist-Home Care
✔️ Personal Care Checklist-Home care
✔️ Toileting Chart (2 Layout Options)
✔️ Client Progress/Recovery Notes Template
✔️ Weekly Food Log-Meal & Hydration Tracker
✔️ Letter of Recommendation-Home Care Employee
✔️ COVID-19 Screening Form for Visitors
✔️ Proof of Income and Employment Letter
✔️ Final Employment Warning Letter-Caregiver
✔️ Termination of Employment Notice-Caregiver
✔️ Incident/Accident Report Form Template
✔️ Emergency Medical Information Template
✔️ Community Services Contact List (Routine Visits)
✔️ Care Directives-End of Life Wishes Form
✔️ Medical File Log- (2 Sizes-Letter + A4)
✔️ Medication List- (2 Sizes-Letter+ A5)
✔️ Weekly Medication Tracker
✔️ Monthly Medication Tracker
✔️ Medical Contacts List
✔️ Vitamin Supplement List
✔️ Service Price Increase Letter-Business Template
✔️ Home Care Tax Statement Template
✔️ Bookkeeping Checklist-Home Care Business
✔️ Activity Sheet Template-Monthly (3 Sizes)
✔️ Menu Template-Weekly (3 Sizes)
✔️ Home Care-Closure of Account
✔️ Personal Information Protection & Electronic Document Act
✔️ Termination of Home Care Services-Master Template