The Process of hiring a private caregiver can be simple and secure
Our wise caregiving

'

Hire a private caregiver guide'

 will give your family the confidence in the caregiver selection process
It is so important to select the right caregiver from the beginning
Simple tips
Asking the right interview questions

Obtaining background information on previous experience

Speaking to references 

Meeting in person / Video phone

Corresponding frequently with question after interview

Senior meeting new Caregiver

By taking the proper steps and having the proper guidance will avoid countless complications, heartache and conflict. This download will leave you with top quality caregivers who naturally work hard and are willing to invest time in your job offer to have the chance of working with your family. 
Hire a private caregiver template pack ensures a more structured and secure process. We can help you bridge the gap between agency and private. 
One of the best methods when you are thinking about hiring a private caregiver is to reach out to your social media outlets and simply ask for referrals, engage with your post viewers, thank them and kindly and ask for contact information in a direct message. 
Hire a Private Caregiver Guide also includes essential care templates to get you started and protect your family throughout the mandate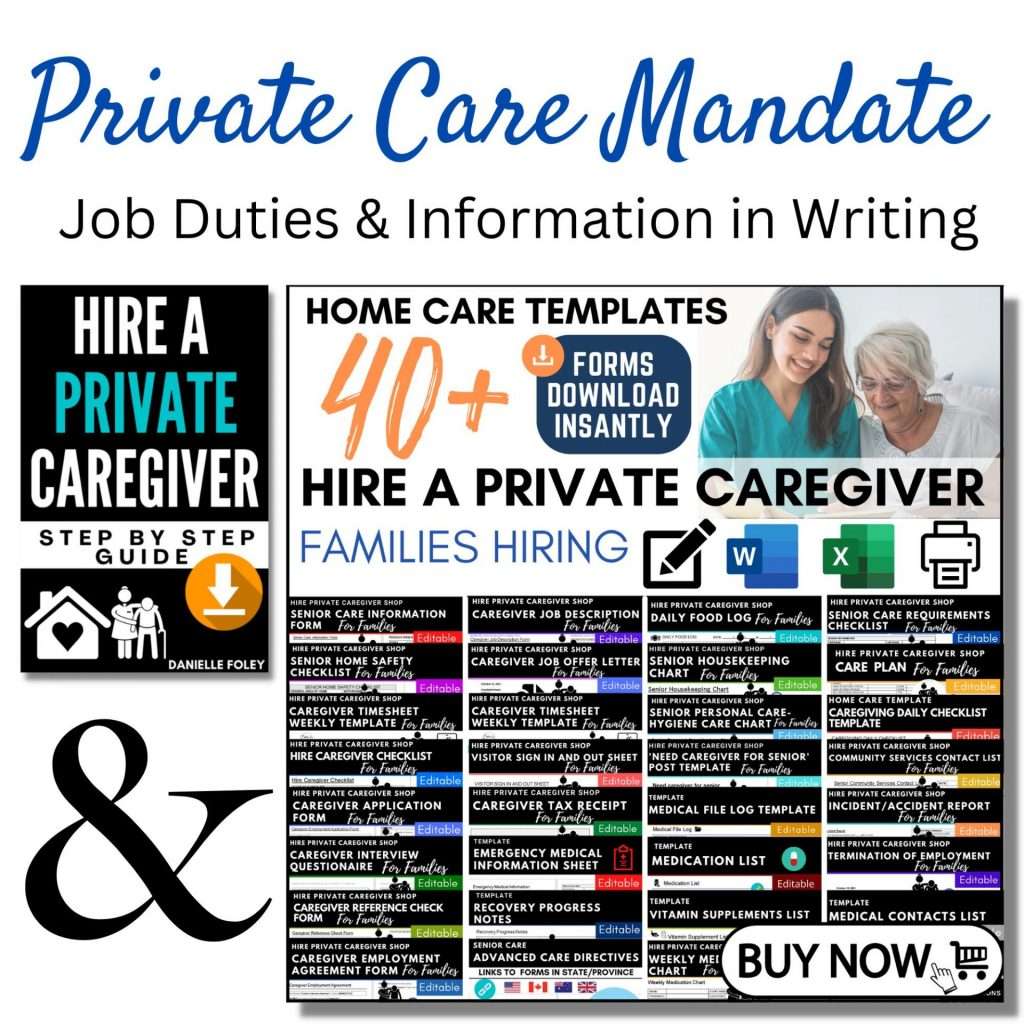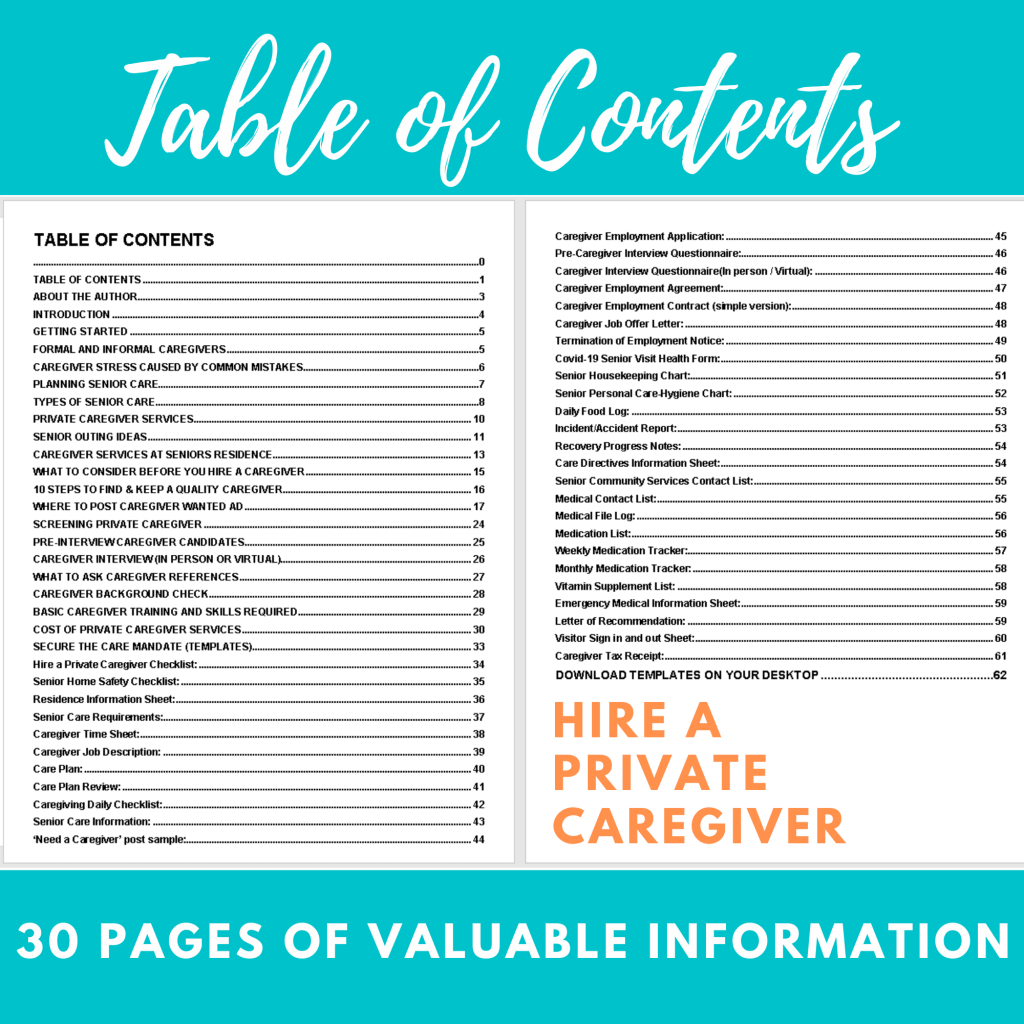 Home Care Templates (non-medical)-FULLY EDITABLE
Hire a Private Caregiver Checklist
Home Safety Checklist
Residence Information Sheet
Senior Care Requirements Checklist
Caregiver Time Sheets
Caregiver Job Description
Care Plan
Care Plan Review
Dietary Profile Sheet
Caregiving Daily Checklist
Senior Care Information Form
'Need a Caregiver' Sample Post
Caregiver Employment Application
 Pre-Interview Caregiver Questionnaire
Full Caregiver Interview Questionnaire
Caregiver Reference Check-Call Script
Caregiver Employment Agreement
Caregiver Employment Contract
Caregiver Job Offer Letter
 Termination of Employment Letter
Covid-19 Visitor Health Form
Senior Housekeeping Chart
Senior Personal Care-Hygiene Chart
Daily Food Log
Incident/Accident Report
Recovery Progress Notes
Care Directives Information Sheet
Senior Community Services Contact List
Medical Contacts Sheet
Medical File Log
Medication List
Weekly Medication Trackers
Monthly Medication Tracker
Vitamin Supplement List
Emergency Medical Information
Letter of Recommendation
Visitor Sign in and out Sheet
Employee Letter of Recommendation
Hygiene Charts
Visitor Sign in and out Sheet
Caregiver Tax Statement (yearly care costs -to have you or your caregiver fill out)
Senior Care Invoice (To give to your hired caregiver to use to keep care costs in order)